Navy files homicide charges against commanders of 2 ships in deadly crashes
Two Navy commanders face negligent homicide charges related to the deadly crashes of two ships off Asia last year, the Navy announced Tuesday.
Former Cmdr. Bryce Benson of the USS Fitzgerald and former Cmdr. Alfredo J. Sanchez of the USS John S. McCain are among those charged, according to USNI News. Additionally, two lieutenants and one lieutenant junior grade of the Fitzgerald also face charges, the Navy said.
Among the charges are dereliction of duty, hazarding a vessel and negligent homicide.
A Chief Petty Officer on the McCain also was charged with dereliction of duty. And administrative actions — including non-judicial punishment — will be taken for crew members of both ships, the Navy said.
The decision to file charges was made by Adm. Frank Caldwell, who was given the authority and examined the evidence of what caused the collisions, according to Navy spokesman Capt. Greg Hicks. The charges are to be presented at what the military refers to as an Article 32 hearing, which will determine whether the accused are court-martialed.
The USS Fitzgerald collided with a commercial ship in waters off Japan in June, killing seven sailors.
At the time, the Navy said the collision between the Navy destroyer and the Philippine-flagged container ship, the ACX Crystal, "was avoidable" and occurred because "of smaller errors over time, ultimatly resulting in a lack of adherence to sound navigational practices."
The Navy continued, "Specifically, Fitzgerald's watch teams disregarded established norms of basic contact management and, more importantly, leadership failed to adhere to well-established protocols put in place to prevent collisions."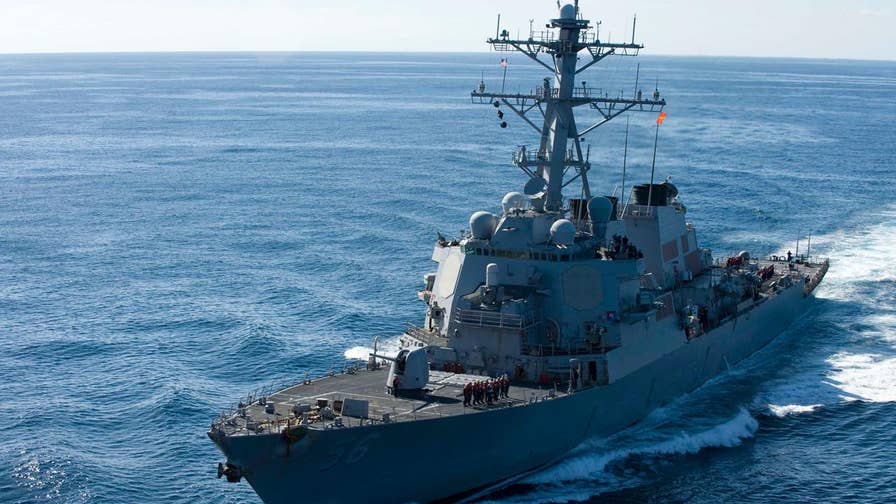 On Aug. 21, ten sailors were killed after the USS John S. McCain collided with an oil tanker in Southeast Asia.
The Navy's guided-missile destroyer collided with the merchant vessel Alnic MC. No one aboard the oil and chemical tanker was injured, the Singapore government said at the time.
The Navy said in a release that the crash could have been avoided, adding that it "resulted primarily from complacency, over-confidence and lack of procedural compliance."
Source by foxnews..
Share: